Pennsylvania Outdoor Hazards for Pets and Their Humans!
Pennsylvania is a state with many landscapes and terrains and as such it is a state with many hazards both seen and unseen for our pets. Some of these hazards are more common than others and some you may have never even thought of before.

1. Insects
Wasps and Bees – can spark a pet's curiosity which can lead to getting stung. These stings can be harmful or even fatal in some pets. Try to discourage pets from playing with these insects.
Brown Recluse – these spiders can be found as far north as our state and are poisonous to both humans and animals. These bites can cause serious reactions and even death in some cases.
Ticks – are found all throughout the United States and especially in our state. Ticks can be carriers of disease and can spread these diseases to both humans and pets. Treating your pet with a tick preventative is one of the most effective ways to help your pets avoid these little blood suckers.
2. Reptiles
Northern Copperhead – these snakes are poisonous and potentially fatal, if not treated, to both humans and animals. These snakes are commonly found near water ways and in rocky areas. These snakes are copper brown in color.
Timber Rattlesnake – these snakes are poisonous and potentially fatal, if not treated, to both humans and animals. They are distinguishable by the rattle on the end of their tails and will in most cases rattle it as a warning to approaching threats. These snakes prefer rocky or wooded areas and come in a variety of colors.
3. Birds of Prey
Bald Eagles – These large birds of prey are on a come back in Pennsylvania and as such are a threat for small dogs and cats. Both small dogs and cats can be seen as possible food sources for these large birds.
Other Birds of Prey - Any large bird of prey can be a possible threat to smaller pets. Our state has many of these birds present and as such owners should keep an eye on smaller pets when outside.
4. Plants
Blue, Green Algae – these algae can be found in water ways within the state and if ingested by pets can be harmful and even potentially fatal, if not treated.
Mushrooms & Fungi – there are many different types of fungi found within our state and with many types comes many different hazards. Some are harmless while others can cause serious reactions and even death.
Toxic Plants– There are many plants, both in our homes and outdoors, that can be harmful to pets or even cause injury. Honeysuckle for example is very abundant in our state and is harmful to pets if ingested. There are many other plants out there that are also hazardous to our pet's health. The best solution is to try and keep pets from ingesting plant material.
Plant Injuries – Many plants in our state have defense mechanisms such as thorns. Pets can get injured by briers, thorns, awns and plant stems. These items can even cause puncture wounds on pets. Grass awns are a serious problem when it comes to puncturing paws, skin, or even getting in pets eyes. Be sure to inspect your pets very well after they have been outside to check for any of these problems.
5. Predators
Bears – are becoming more common now of days and can be a concern for both pets and owners. Bears, if provoked, can cause serious harm, injury, or even death to pets and owners.
Coyotes – are opportunistic predators that could easily see a dog or cat as a possible food source. Coyotes are a pack animal and as such are very capable of killing prey much larger than themselves.
Foxes – are not as large a threat as Coyotes, but are still a plausible predator for cats and smaller dogs.
Bob Cats – are rarely seen, but are present in our state. They are stealth hunters and normally remain unseen. They can easily use dogs and cats as a food source if given the opportunity.
6. Animals of Concern
Porcupines – are not aggressive creatures by nature, but if threatened they will disperse quills that can cause injury to pets.
Skunks – are common in our state and are known for their odor. That odor if sprayed on pets or humans is both difficult to remove and can be an irritant to eyes.
Ground Hogs – if threatened can be very aggressive and can cause serious injury to pets.
Toads & Frogs – these little guys might seem harmless, but the toxins produced by their bodies can be hazardous to pets. These toxins can cause illness or worse in some cases.
7. Diseases & Conditions
Lyme Disease – is a very common tick born disease in our state, but is not a concern for cats. Pennsylvania is actually #1 out of all fifty states for Lyme Positive dogs. We average about 43,000 positives a year. This disease is also a concern for humans and should be taken seriously. The best thing you can do for your dog is use a tick preventative and have your dog vaccinated for Lyme disease yearly.
Heartworms – are a mosquito born disease found in our state. It used to be mostly in the southern states, but over the years with climate changes and more people traveling with their pets, it has become more of a problem. Our state averages about 1,000 cases a year. This condition should be taken seriously and can be fatal if not treated. The best way to avoid this condition is a monthly, oral preventative like Heartgard®.
Rabies – is a concern throughout the United States. Pennsylvania has many susceptible species present and therefore has many opportunities for the disease to thrive. This condition is both a threat for animals and humans and is always fatal once symptoms are present. Vaccination is the best preventative and it is the LAW!
8. Weather & Climate
Summer Climate – Pennsylvania is a mild climate, but during the summer months the temperatures have been known to climb to uncomfortable highs. Pets can get dehydrated and have heat stroke just like humans and are even more susceptible due to their fur coats. Also hurricanes and tornadoes are more of a concern and have been known to happen during the summer months.
Winter Climate – During the winter months Pennsylvania can have many different varieties of weather and temperatures. Temperatures can drop to the negatives and pets can get frost bite just like humans. Also water bowls can freeze so dehydration becomes an issue. Blizzards and ice can be a problem for pets as well and pets can injure themselves by falling or cutting their paws.
9. Environment
Terrain – Pennsylvania has many different terrains that can present many different hazards. Pets can easily injure themselves on rocks and foliage.
Standing Water – can be hazardous to drink because it can be the breeding ground of many bacteria and parasites. Certain diseases, such as Leptospirosis, which is shed in animal urine, can also be transmitted by drinking from these water sources where wildlife and cattle tends to urinate.
Floods – Flash floods happen and pets can get caught up in the water. Pets can sometimes panic in deeper water and the fast currents can be hard to swim against. Drowning is a major concern in these situations.
Mud Slides – These are fast moving and deadly. Although they are less of a concern than some other natural disasters. They are still a threat in our state. Pets can get caught up in the slide and sweep away just like humans.
Tornadoes – happen occasionally in our state. It is always a good idea to keep an eye out when warnings are issued. Pets can get caught up in the high winds and be lost or injured. Keep pets in mind when coming up with an emergency weather strategy.
Blizzards – have been known to happen. Deep snow drifts can be hard for pets to work their way out of and they can conceal dangerous terrain. Ice can be a slipping hazard for pets and owners and chemicals used to melt snow and ice can be harmful to pets.
10. Travel
Traffic – is always a problem when it comes to pets. Pets can very easily be struck by a vehicle causing serious injury or even death. Our state has many major highways and many opportunities for this tragedy to happen.
Transportation – can be an issue when it comes to transporting dogs and cats. Keep pets secure within vehicles and if possible avoid putting dogs in truck beds. Dogs can jump from a moving vehicle and severely injure themselves.
Thanks for checking us out and learning the many hazards of being a pet in Pennsylvania. So you and your pets can be in the know on the go in Pennsylvania this summer. Check out our new post next month!

For more great information on Pet care. Please check out the following sites

www.veterinarywisdomforpetparents.com | www.heartwormsociety.org
www.veterinarypartner.com | http://public.homeagain.com
http://frontline.us.merial.com | www.hillspet.com
www.betterdaysanimalleague.org | www.homewardbound2u.rescuegroups.org
www.carecredit.com | www.petinsurance.com

Before you decide to purchase your pet's medications from an online pharmacy, visit this site http://www.fda.gov/ForConsumers/ConsumerUpdates/ucm048164.htm


Client education video: How to brush a pet's teeth


Hours of Operation
Monday 8:00 am to 7:00 pm
Tuesday 8:00 am to 5:30 pm
Wednesday 8:00 am to 7:00 pm
Thursday 8:00 am to 5:30 pm
Friday 8:00 am to 5:30 pm
About Us
---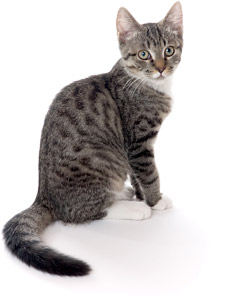 Caring for Your Pets, Like Family
Our goal at Holly Pike Animal Hospital is to provide exceptional quality veterinary medicine along with compassionate care for all our patients and their families. We endeavor to operate our animal hospitals in an ethical manner, combining reliable, accommodating service with preventative, progressive medical practices for the overall good health of our animal patients. We feel that our clients should be able to play an active role in their pets' healthcare decisions.
Our staff is committed to constant learning through continuing education opportunities. We will take care of your pets as if they were our own from the first puppy and kitten visits to the care throughout their mature years.
Emergency Information
---
For our patients' emergencies and urgent care after normal business hours, we would recommend contacting one of the following facilities.
Rossmoyne Animal Emergency & Trauma Center
Hours of Operation: 24 hours a day, 7 days a week
Address: 4930 Ritter Road
Suite 101
Mechanicsburg, PA 17055

Phone: (717)-769-2334
Animal Emergency Center of Mechanicsburg
Hours of Operation: Weekdays
Monday through Friday – 7:30pm to 7:30am
Weekends - Saturday 1:00pm to Monday 7:30am
Address: 11 Willow Mill Park Road
Mechanicsburg, PA 17050

Phone: (717)-691-8727
Support | Downloads
---