Have A Stressed Pet, We Can Help!

Do you have a cat or dog that gets easily stressed and has stress related behaviors because of it?  Are you looking for a natural solution to try and help calm them?  Why not try Feliway® for cats or Adaptil® for dogs?  The secret to the success of Feliway® and Adaptil® is that they are pheromone sprays.  These pheromones are naturally occurring chemical compounds that are created by cats and dogs to help them feel calmer in their environments.
Feliway® consists of natural chemical compounds created by cats for the purpose of communication between themselves.  Cats are naturally territorial animals, not pack animals like dogs.  Cats mark their territories by scratching, spraying, and through facial marking to help bring order to their world.  Facial marking in cats is when they physically rub their face on objects placing pheromones that mark these objects as known and none threatening.  These pheromones are the ones that are used in Feliway®. 

Natural solution for stress related undesirable behaviors.
Can help relieve tension in multi-cat households, vertical scratching, territorial urine spraying, travel anxiety, and excessive over-grooming or under-grooming due to stress.
Can help calm cats in stressful situations like: boarding, hospitalization, changes in environment, travel, and veterinary visits.
Reduces territorial urine spraying in 90% of cats in as little as 7 days.
Reduces vertical scratching in 8 out of 10 cats in as little as 7 days.
Cats exhibited 14x lower travel stress when Feliway® was used.
Available in spray, wipes, and pluggable diffusers.
Adaptil® consists of natural chemical compounds created by mother dogs to help relax their puppies.  These pheromones emitted by the mother dog help the puppies relax, bond with the mother, promotes a positive emotional state, and keeps puppies calm while increasing their confidence as they explore their new environment.  Adaptil® uses synthetic dog appeasing pheromones like the ones emitted by the mother dogs to help keep your canine friends calm and collected.

Natural solution for stress related issues.
Helps puppies and dogs meet new people and situations with confidence
Helps dogs cope with separation anxiety from their owners.
Helps manage fear of noises.
Helps reduce multiple stress and anxiety related issues and fears.
Available in collars, spray, wipes, and pluggable diffusers.
If you are looking for a natural solution to your dog or cats stress and fear related behaviors, Adaptil® for dogs or Feliway® for cats may be a good solution for you and your pets.  For more information on these products call us today or visit www.feliway.com/us or www.adaptil.com/uk.

For more great information on Pet care. Please check out the following sites

www.veterinarywisdomforpetparents.com | www.heartwormsociety.org
www.veterinarypartner.com | http://public.homeagain.com
http://frontline.us.merial.com | www.hillspet.com
www.betterdaysanimalleague.org | www.homewardbound2u.rescuegroups.org
www.carecredit.com | www.petinsurance.com

Before you decide to purchase your pet's medications from an online pharmacy, visit this site http://www.fda.gov/ForConsumers/ConsumerUpdates/ucm048164.htm


Client education video: How to brush a pet's teeth


Hours of Operation
Monday 8:00 am to 7:00 pm
Tuesday 8:00 am to 5:30 pm
Wednesday 8:00 am to 7:00 pm
Thursday 8:00 am to 5:30 pm
Friday 8:00 am to 5:30 pm
About Us
---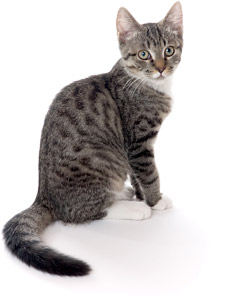 Caring for Your Pets, Like Family
Our goal at Holly Pike Animal Hospital is to provide exceptional quality veterinary medicine along with compassionate care for all our patients and their families. We endeavor to operate our animal hospitals in an ethical manner, combining reliable, accommodating service with preventative, progressive medical practices for the overall good health of our animal patients. We feel that our clients should be able to play an active role in their pets' healthcare decisions.
Our staff is committed to constant learning through continuing education opportunities. We will take care of your pets as if they were our own from the first puppy and kitten visits to the care throughout their mature years.
Emergency Information
---
For our patients' emergencies and urgent care after normal business hours, we would recommend contacting one of the following facilities.
Rossmoyne Animal Emergency & Trauma Center
Hours of Operation: 24 hours a day, 7 days a week
Address: 4930 Ritter Road
Suite 101
Mechanicsburg, PA 17055

Phone: (717)-769-2334
Animal Emergency Center of Mechanicsburg
Hours of Operation: Weekdays
Monday through Friday – 7:30pm to 7:30am
Weekends - Saturday 1:00pm to Monday 7:30am
Address: 11 Willow Mill Park Road
Mechanicsburg, PA 17050

Phone: (717)-691-8727
Support | Downloads
---